Why Spocket?
Because it is probably the slimmest wallet in the world – only 1,5 mm! Ideal for those irritated by stuffed pockets or the necessity of carrying wallet in a palm.
Because Spocket® is not only comfortable, but also, thanks to cooperation with talented designers, has attractive and spectacular look.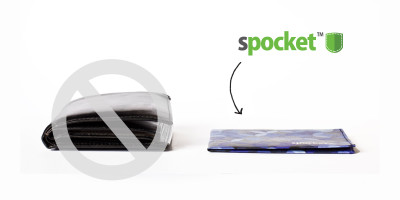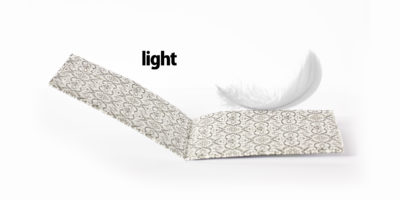 Paper wallet?
It is not paper- our wallets are made of Tyvek®, synthetic developed by DuPont™engineers.
Why Tyvek®?
Tyvek® combines the best properties of paper, fabric and plastic. It is light, but at the same time extremely tear-resistant, even after sewing. It is water-resistant and fully recyclable.
Tyvek®'s characteristics make wallet adjustable to the way of usage, so in time it acquires individual features as crinkles and abrasions (like, for example, jeans).
XTR version of our wallets is made of Tyvek coated with special heat-sealing layer protecting material against premature attrition.
Tyvek® is used in construction, printing, medicine, fashion, space industry and many others.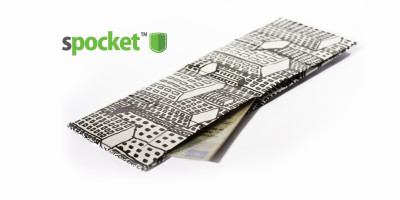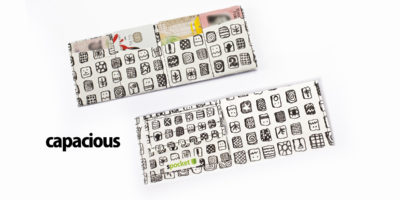 What can you fit in such a small wallet?
Surprisingly a lot:
– 8 card slots for ID, driving licence, credit and club cards
– 2 pockets for vehicle registration document
– Main cash pocket
– Coin pocket (Spocket®Plus version)
Now safer – Stop RFID
Our wallets are available with proximity card protection. We use inlay with special laminate SIHL EnDURO Effect RFID Shield, that contains a security barrier to prevent RFID detection at 125kHz, 13.56MHz and in the 2,4 – 2,5GHz range.